Applebee's breakfast on March 25
Join our 11 YO Travel Team at Applebee's for breakfast on Sunday, March 25, from 8-10 a.m.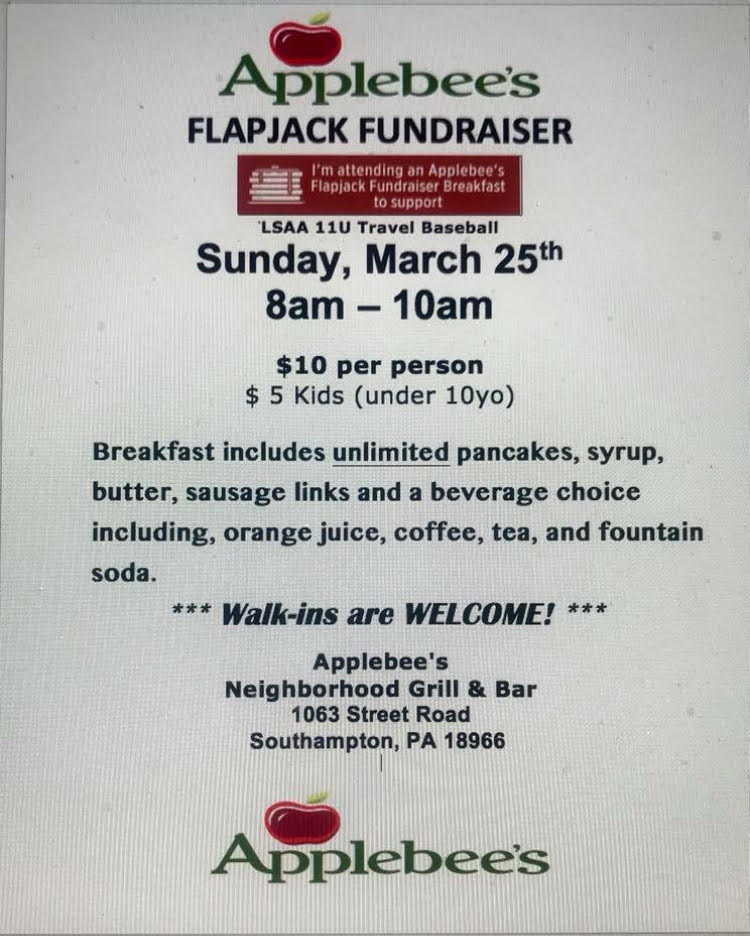 2018 Registration Now Open

Registration for the 2018 Spring season is open until March 11. A late fee will be charged for any registrations at March 11, so register now!
Leadership Transition for LSAA Baseball
Lower South Baseball is in a transition period at present. As most of you may know, Tony Grace, who has acted as President, VP, Coordinator, Field Supervisor, etc. etc., for the last 3-4 years, is entering his last year with Lower South. Because of that, we are now in the position as an organization where we have to replace the multitude of things Tony has done each year with new people.
Please look over the description of each position. If you are interested in one or more of the positions, please e-mail us and you will be contacted. We look for volunteers from all avenues to help continue to grow and expand the success of Lower South Baseball.